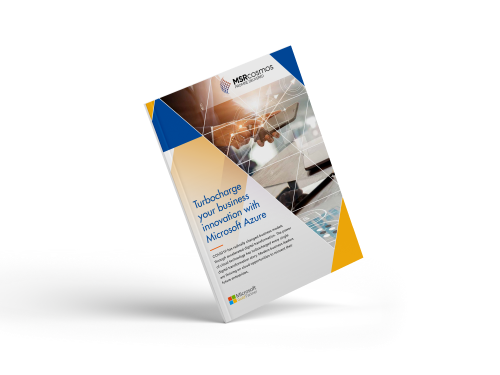 Brochure
Partner with the best for Microsoft Azure Migration
You cannot limit your cloud ambitions in today's digital age. Migrate your entire IT landscape to the cloud instead of focusing on a limited set of applications. The endless possibilities made available by Microsoft Azure allow you to paddle-shift from cloud-first thinking to a cloud-everywhere ecosystem.
Experience stress-free azure migration with minimal downtime
As one of the most experienced Microsoft partners, MSRcosmos offers world-class Azure services. Through our time-tested and stress-free migration service approach, we have helped world-class customers. Our azure migration service capabilities enable you to be at the forefront of digital transformation by unleashing the full power of Microsoft Azure.
What makes us best?
Strong Microsoft Partnership

Microsoft Solutions Partner


Solutions Partner for Infrastructure (Azure)

Solutions Partner for Data & AI (Azure)

Solutions Partner for Digital & App Innovation (Azure)

Advance specialization partner in

SAP on Azure
Modernization of web applications
Linux and Open Source database migrations

CSP Tier 1 and AsfP enrolled partner

Download Microsoft Azure Services Brochure